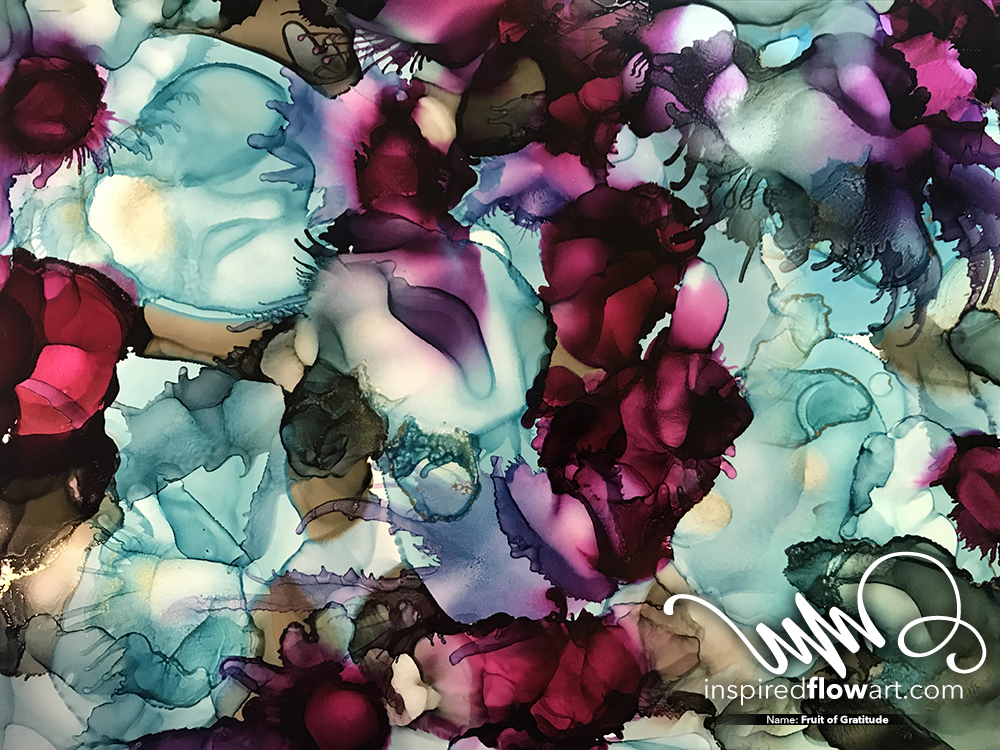 Fruit of Gratitude is the name of this Inspired Flow Art piece. The colors in it are:
Dark red representing love
Smoky blue representing seeing through the haze
Cloudy blue representing clear skies

 

Gray representing choice/decision

 

Gold representing joy
Gratitude is choice fruit. Literally it is sweet, but also it is a choice. Looking at the world through a lens of thanksgiving and appreciation is a blessing – not just personally, but to those around you. So ask yourself. What do you want others to remember about you?  What do you remember about loved ones, family or friends, when they are no longer a part of your daily life?  
Our heart attitudes, our presence, our spirit, are what imprint on the lives around us. And yes, our actions and words can also.  So choose to lead by example and do so from a well of thanksgiving. No matter what trials may come your way, there is always something to be grateful for. Find it. Give thanks. And bear the choice fruit of gratitude. 
We hope the art and the colorful encouragement speak to you. Enjoy life and stay in the flow!
NOTE: View/download the printable PDF version of this word of Colorful Encouragement