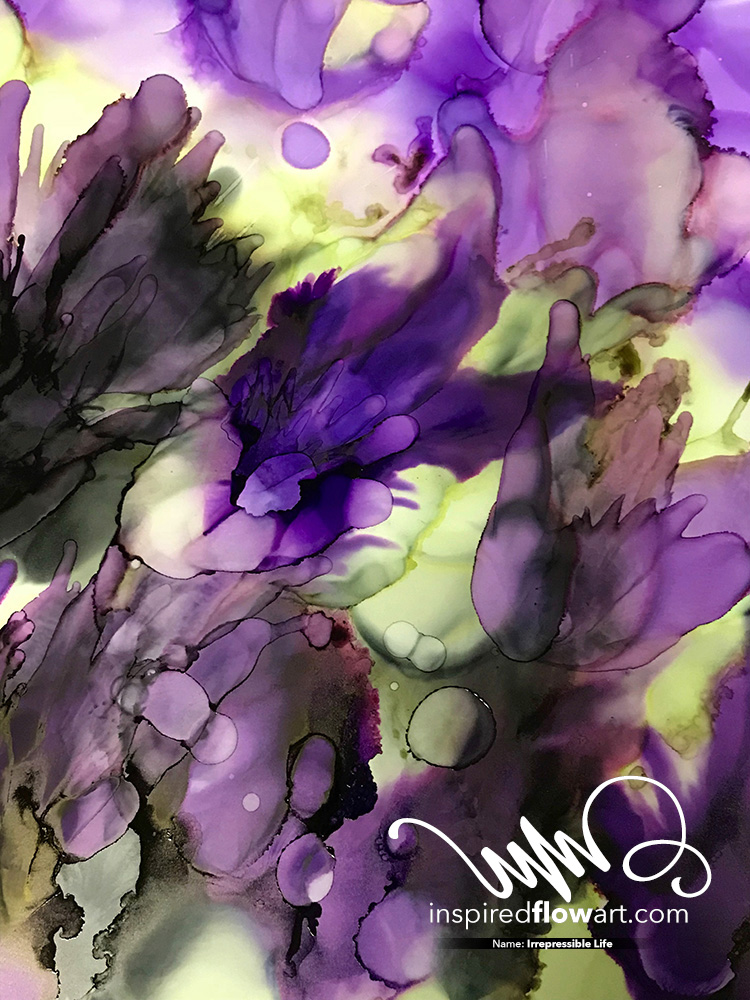 Irrepressible Life is the name of this Inspired Flow Art piece. The colors in it are:
Lavender representing tender
Festive green shimmer representing irrepressible life
Black representing fertile depths
Purple representing promise
Winter has past, and now the time of solitude and preparation ends. Shake off the leaves of shame and guilt. Stretch, move, and see what is in this present time. Spring will now reveal the new growth, that was nurtured in the alone time. Let expectancy burst forth. Let hope arise and breathe on the new path. Call for courage and step out in grace and dignity.
Life will find a way. It is Irrepressible. Growth will come forth.  Yield to Life's Force and let its vibrancy sprout from deep within you. You are a carrier of life.
We hope the art and the colorful encouragement speak to you. Enjoy life and stay in the flow!
NOTE: View/download the printable PDF version of this word of Colorful Encouragement
Here's the original acrylic paint version: