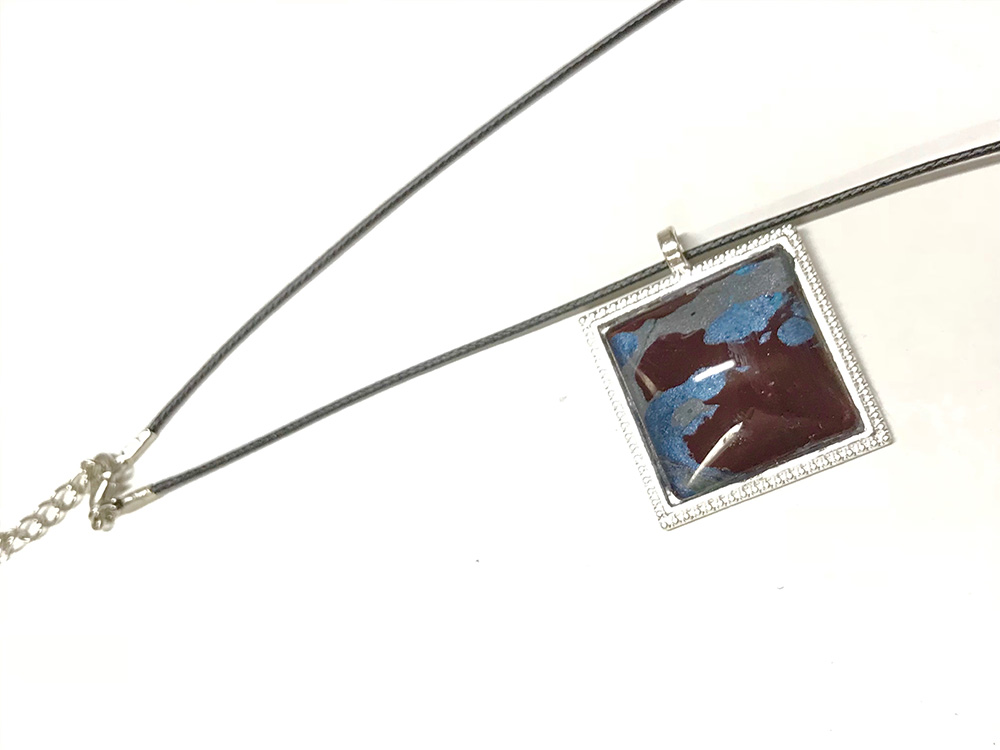 For a variety of reasons I'd decided recently that as much as I enjoy making the canvases, I would focus my attentions on the smaller pieces like the greeting cards and jewelry (and whatever else I dream up). As such, it made it especially exciting when just a couple days later I had someone purchase one of the Inspired Flow Art necklaces as a gift. 🙂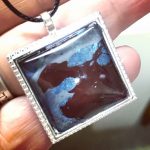 I've only completed two of the necklaces so far, both of which I had gifted (see the other one at Emerging from the Darkness necklace) to friends through Dyed4you. They both loved them and one (the one who received this necklace named Dusk) turned around and got one for a friend.
So yay! Lovely encouragement. Each necklace comes with the letter of Colorful Encouragement and packaged in a pretty organza bag. So fun to see how things develop!