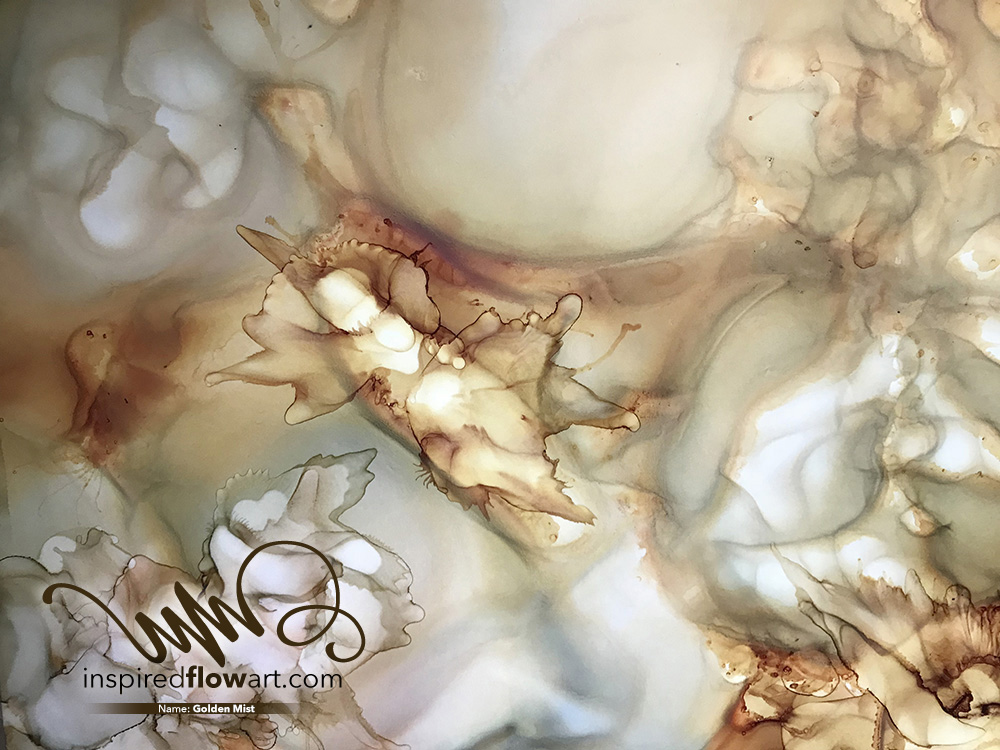 Golden Mist is the name of this Inspired Flow Art piece. The colors in it are:
Light gray representing peaceful presence, humility

 

Gray representing steps in faith
Golden brown representing reward
Camel representing steadfastness

 
You may not be able to see much around you or ahead of you. You may feel confused about what direction to go in but clarity will come. Enjoy the moment you are in and don't try to turn around and go back. Keep moving forward one step at a time and enjoy each moment as it comes. These moments are precious and are as valuable as gold. They will bring you what you need. They are lighting up your path, bringing hope and encouragement.
There is a place where the dogwoods' full blossoms glow in the golden mist of morning sunlight. A place where the dove's coo welcomes and the air filled with the fragrant scent from the trees. A place where harmony enlivens all the senses and brings peace and joy to the heart.
We hope the art and the colorful encouragement speak to you. Enjoy life and stay in the flow!
NOTE: View/download the printable PDF version of this word of Colorful Encouragement
Like this piece? Shop now for functional and wall art in this design!