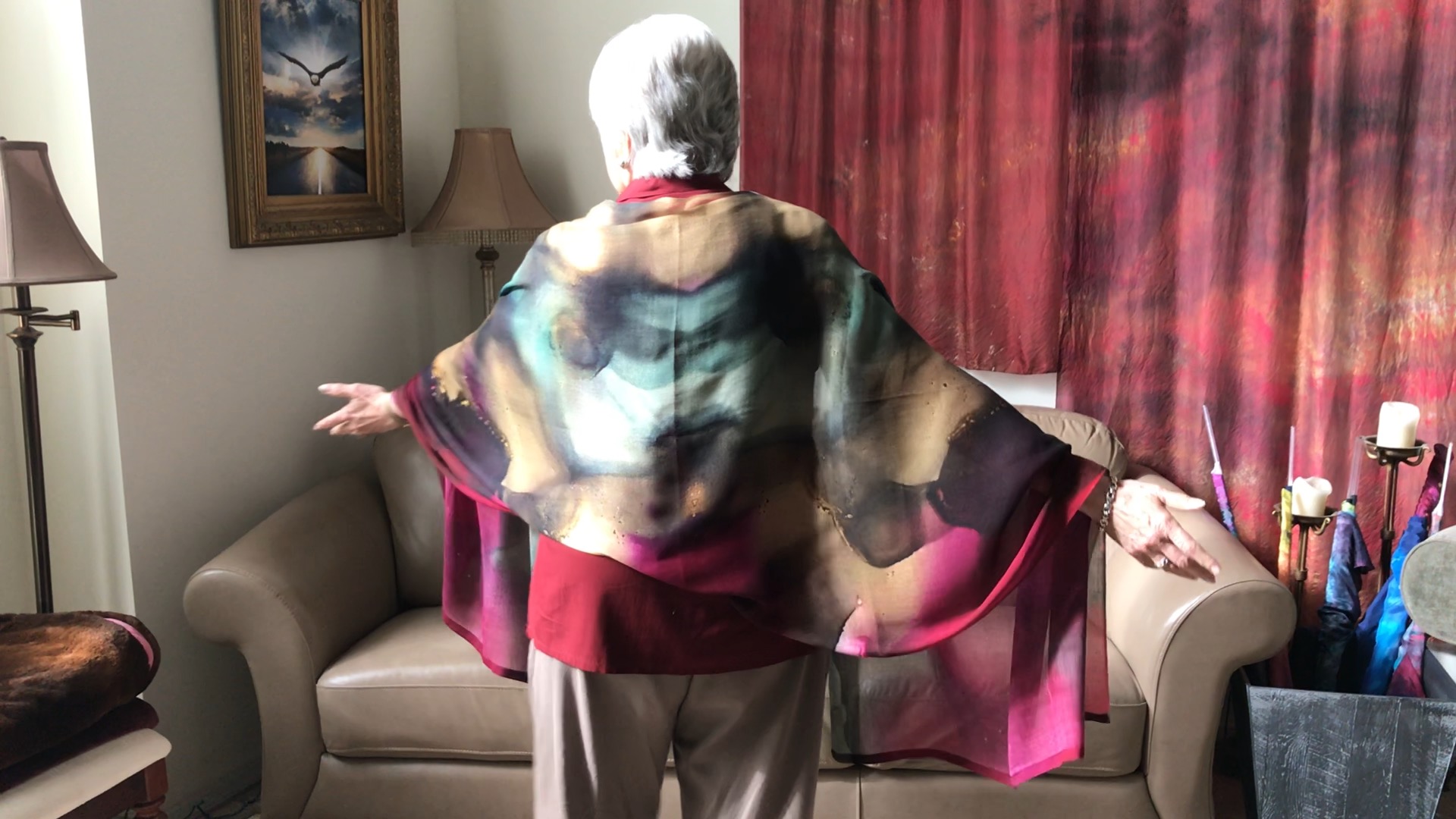 A die-hard Inspired Flow Art fan (as my mom though I suppose she's a bit obliged to be LOL!) showing off her beautiful Dusk scarf from Vida a new addition to her Inspired Flow Art collection and her Murky Waters pendant. 🙂 Also the promo and overview videos of the scarf are below.
I'm really pleased with my new Inspired Flow Art scarf. It is so soft and moves so gracefully. The color and design are gorgeous. It is going to complement whatever I wear it with.

I have two of the lovely pendants, and a scarf and wrap that I got from Vida. All of them are simply beautiful. These items make wonderful gifts.
And as far as making good gifts, she would definitely know since she's been both a recipient (of the glass dish from our Vida line to the right) and a giver (of multiple Inspired Flow Art gifts including several from our Vida store – you have to love it when Vida sends follow-up coupons after a purchase! What a great excuse to spoil someone else).